Sausage Man Android Cheat – [ESP Line, ESP Info, ESP HP]
Admin • 12 months ago
Sausage Man Mod Info
Name
Sausage Man
Developer
XinDong Entertainment Pte Ltd
Package Name
com.GlobalSoFunny.Sausage
Version

Auto Update

14.35
Root Required

YES

Mandatory
Magisk v24+ & Zygisk Enabled
Mod Price

FREE
Sausage Man is a graphic-style survival shooter game with a cartoon character and sausage as the main character. You have to fight to become the last survivor on the map, coming to this article I will guide you to download Sausage Man game on your phone with simple steps.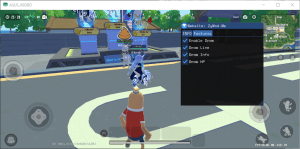 Mod Features:
Draw Line
Draw Info [Distance + Name]
Draw Hp Bar
Entering the game, you will transform into characters like sausages parachuting from above to a deserted island full of infrastructure, houses, cities, schools, factories with many areas. difference. You or your group of friends must go around the map in search of equipment and guns, ammunition to help you survive and become the only person left on the map. In addition, in a certain time there will be a bo circle, when you stand outside this circle will cause you to take damage by radiation and die, to continue you need to run into the center of the circle and seek to destroy the enemies. remaining person.